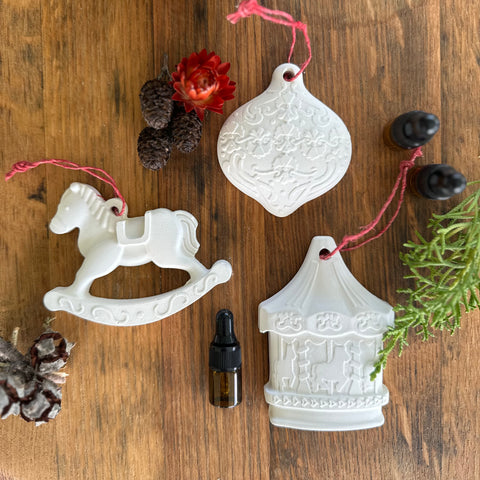 Aroma stone & oil set
Pickup currently unavailable
Beautifuly hand crafted aromastone with our selection oil blend to enjoy.
Great gifts to make your space smell wonderful and enjoyable without worry with fire in candle or not nessary electrical power to use.
Just few drops on stone to enjoy, your room, office, kids room , bath room or your closet.
Choice of only aroma stone $12 




Come with 2mi oil $22 

(oil choice of Native note, Lemon myrtle, Bitter orange )
' Native note '  :  

calm and eases stress

focusing and clearing the mind

Acts insect repellent

First note : Lemon Eucalyptus  
Middle note :  Rosemary / Cypress
Base note : Frankincense
' Lemon myrtle '  :  

calm or anxiety

Eases congestions & helps fight cold and flue Anti-bacteria and anti-virus
' Bitter Orange ' : treat indigestion, diarrhea, dysentery, and constipation. 

insomnia, headache
What is Aroma stone ?
Aroma Stone is clean, safe and effective way of vaporising essential oils without the use of electricity or heat. Aroma Stone decorate in Xmas tree, or use as drawer fragrance, wardrobe , room diffuser, office table, inside car, also baby sleep and kids room for calm many many ways.

You can drop few drops on stone and use anytime anywhere.

Once fragrance fades then later you can change the fragrance to enjoy different effect if you like.