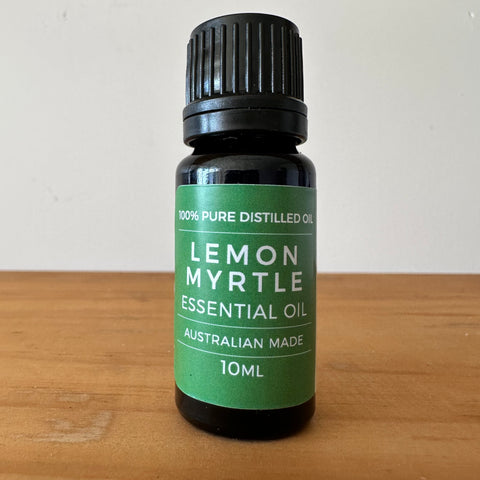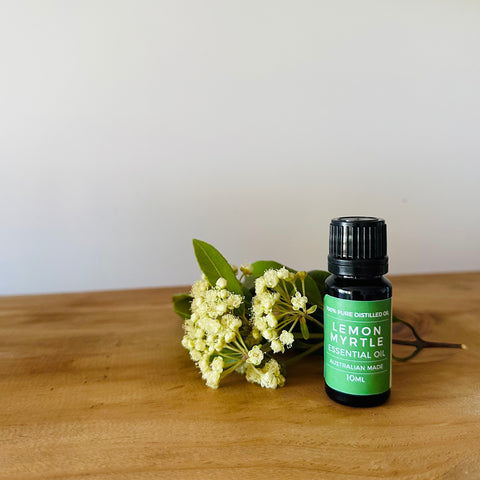 Lemon Myrtle Essential oil レモンマートル
Pickup currently unavailable
10ml (miron grass bottle)
Lemon Myrtle (Backhousia citriodora)
100% pure steam distilled from our organically plantation Lemon Myrtle leaves.
Australian native, Lemon myrtle essential oil is the richest natural known source of citral,which is a powerful antioxidant that boasts a range of health benefits like  natural antibacterial, antimicrobial, and antifungal properties.
Also it is known anecdotally as 'The Queen of The Lemon Herbs' due to its high natural citral content. At 90%+, this citral content is the highest among any plants .
Benefits
Uplifting and relaxing, it can also be sedative and calming; improves concentration and is anti-depressive. It soothes the symptoms of hypertension; aids happiness and promotes rest, removes bad odor from room
Caution
Store below 30°C. Keep out of reach children.For external use only.Dilute before application to skin.
Uses 
Use in an oil burner, air purifier, air freshener, in potpourri, massage oil or a bath.
You can also use the oil for cleaning. Add a couple drops to your vacuum cloth bag, in the water you use to wash your floors or into your dish washing liquid.